Hydro Jetting & Drain Clearing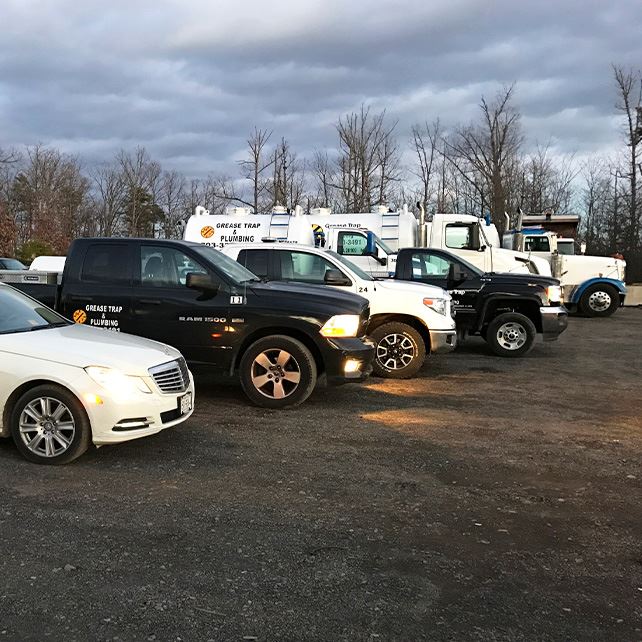 Hydro Jetting & Drain Cleaning in Manassas
Commercial & Residential Hydro Jetting Services in the Washington Metro Area
Dealing with clogged drains or septic system issues can be a huge hassle. Whether it's an overflowing sink or a backed-up sewage line, the problem needs to be addressed quickly and efficiently. Unfortunately, many homeowners and business owners don't have the time or knowledge to properly deal with these types of plumbing emergencies. That's why 24/7 Grease Trap & Services offers professional hydro jetting and drain cleaning services in Manassas for commercial and residential customers alike.
Our team of master plumbers has the skills and experience necessary to handle even the toughest drain clogs that you might encounter. We use high-pressure water jets to cut through stubborn debris buildup in your pipes so they can get back up and running again as soon as possible. In addition, we also offer septic system cleanouts if needed so that your lines are free from any obstructions that could cause further problems down the road.
No matter what type of issue you're experiencing, our team is available 24 hours a day 7 days a week for emergency plumbing situations just like yours! We understand how important it is for you to get your drainage systems back on track ASAP which is why we always strive to deliver fast yet reliable service every single time.
For all your residential or commercial hydro jetting and drain cleaning needs in Manassas, call 24/7 Grease Trap & Services today at (703) 330-3491. You can also reach out online for more information or to schedule an appointment. Se habla español!
Why Choose 24/7 Grease Trap & Services?
What Makes Us Different
Proudly Serving the D.C. Metro Area from Richmond to Baltimore.
We Offer Emergency Services

Don't sit around and wait for a plumber. We're here for you!

Women & Minority Owned Business

We are a certified 8A business proudly serving the entire D.C. Metro area.

Around-the-Clock Help

We're here to help you whenever you need us.

Providing Service in Spanish

Our team is proud to help with Spanish services.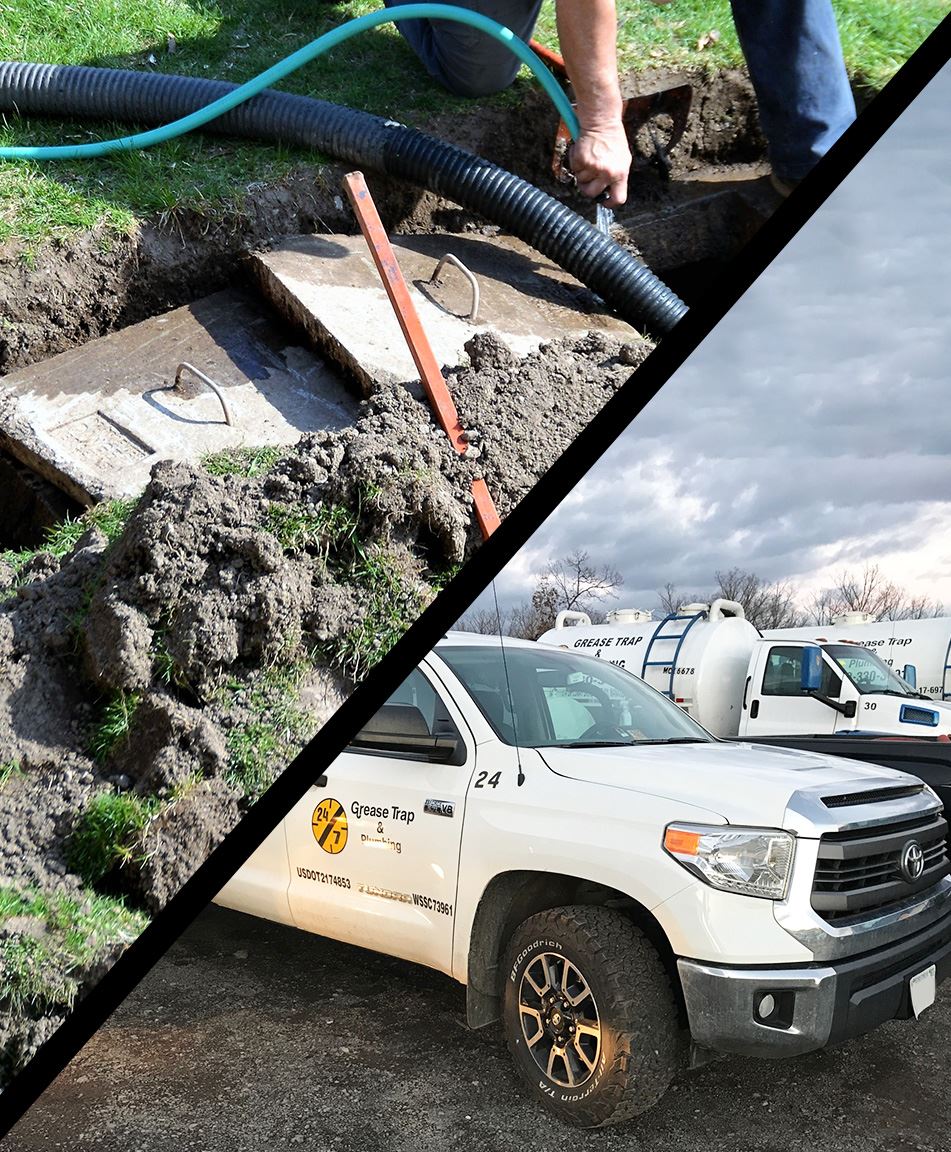 Hear From Our Happy Customers
Reviews & Testimonials
At 24/7 Grease Trap & Services, your satisfaction is our priority! See for yourself what people have to say about working with us.
"Gained a New Loyal Customer"

The service was excellent and the cost was very reasonable.

- Eddie G.

"Thank you!"

They were efficient and got the job done quickly. They also offered some advice on better care for my septic system which I appreciated.

- Jim H.

"Saved us!"

The only company to respond when we had an emergency with our septic system! And they called back immediately and showed up quickly. Did a great job. We've used them twice so far.

- Christel L.

"Great job!"

Competitive pricing, friendly to work with, on time, neat, and professional. Just exactly what I wanted.

- Mike O.

"Highly Recommend!"

They were great! Both tanks were overflowing and they were helpful in determining what needed to be done.

- Eve Z.

"Reasonable & Reliable"

These people are amazing. We had a problem with our toilet overflowing and determined the septic tank was full. He showed up 10 minutes before the time he said he would arrive.

- Kevin J.

"Quick & Professional"

I was pleased to have a truck scheduled when I wanted. The driver came and did his job quickly and professionally. He was obviously an experienced worker, and he was courteous and friendly. It was nice that he had no problem with my big dog.

- Martha J.

"Super Professional"

Extremely professional, courteous, very aware, and quick. Did the job in an orderly manner.

- Peter J.

"In and Out"

Prompt response and scheduling, workers very polite, price reasonable.

- Mary J.
Signs You Need Your Sewer Lines Cleaned
When it comes to plumbing, many people tend to overlook their sewer lines until there's a serious problem. But the truth is that by spotting issues early and calling in professionals for help, you can prevent things from getting much worse. Regular hydro jetting and drain cleaning services can go a long way in keeping your pipes clear of debris buildup so that your drainage systems are always running smoothly.
Here are some signs that will let you know it's time to call a professional:
Slow draining sinks, tubs, and showers
Backups in toilets or other drains
Gurgling sounds coming from your pipes
Foul odors emanating from sewer lines
Water pooling in the yard near the septic tank.
If you notice any of these signs, don't hesitate to call 24/7 Grease Trap & Services for hydro jetting and drain cleaning services in Manassas. Taking this proactive step now will save you time and money down the road! Our team is always ready and willing to take on even the most challenging plumbing tasks so you can rest easy knowing that help is just a phone call away!
Why Hydro Jetting is So Effective
When it comes to dealing with stubborn clogs and drainage issues, our team at 24/7 Grease Trap & Services in Manassas pulls out the big guns: hydro jetting. Hydro jetting is a powerful technique for clearing away blockages that builds up over time in your pipes. It involves using high-pressure water jets to blast through debris such as grease, sludge, and other buildup that can cause backups or slow-draining sinks, tubs, and showers.
Here are just some of the reasons why hydro jetting is so effective:
It is fast and efficient, allowing our team to quickly locate the cause of your plumbing issue.
It can be done without causing any damage to your pipes or fixtures as long as it's performed by an experienced professional.
It helps prevent future issues from occurring by removing any debris that may have been blocking up your drains.
It eliminates odors caused by bacteria buildup in your pipes so you don't have to worry about dealing with foul smells coming from your drain lines.
Are you ready for our team to help you with hydro jetting and drain cleaning services in Manassas? Call 24/7 Grease Trap & Services at (703) 330-3491 today or contact us online to get started! We look forward to hearing from you!

Available 24 / 7 / 365
Make

24/7 Grease Trap & Services Your First Choice