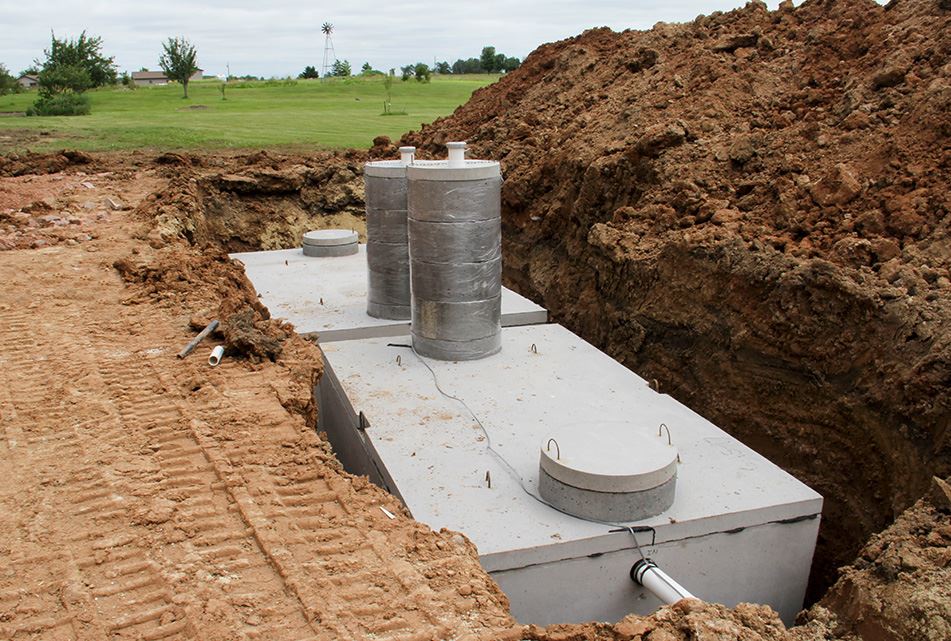 Emergency Plumbing in Manassas, VA
Fast & Reliable Service from Experienced Plumbers in the D.C. Metro Area
At 24/7 Grease Trap & Services, we are committed to providing you with the best service possible. Our team of highly trained and licensed plumbing professionals can help you with any urgent plumbing issue that may be troubling you. We offer a wide range of services, including plumbing repairs, drain cleaning, septic plumbing, and more to help local home and business owners get the help they need, when they need it most. Our team is so efficient that many of the commercial kitchens we service can open back up almost immediately, saving you time, stress, and lost revenue.
When you have a plumbing emergency, call (703) 330-3491. We are available 24 hours a day, 7 days a week. Se habla español.
What to Do When You Have an Emergency Plumbing Situation
Stay calm: It's natural to be upset when your plumbing is not working, but panicking will not help you get your plumbing working again. Take a deep breath and call for help.
Be aware of potential water damage: If your water is running out of control or if your drains are backing up and there's a chance of flooding, turn off the main water supply. You may also want to alert your neighbors to the situation so they can be on the lookout for any water damage.
Contact our professionals soon as possible: A plumbing emergency can't wait until the morning, and sitting on an issue can lead to bigger, more expensive repairs. Overflowing septic systems, severely clogged drains, or leak pipes are not only a health hazard, but they can cause damage to your property.
Why Choose 24/7 Grease Trap & Services?
What Makes Us Different
Proudly Serving the D.C. Metro Area from Richmond to Baltimore.
We Offer Emergency Services

Don't sit around and wait for a plumber. We're here for you!

Women & Minority Owned Business

We are a certified 8A business proudly serving the entire D.C. Metro area.

Around-the-Clock Help

We're here to help you whenever you need us.

Providing Service in Spanish

Our team is proud to help with Spanish services.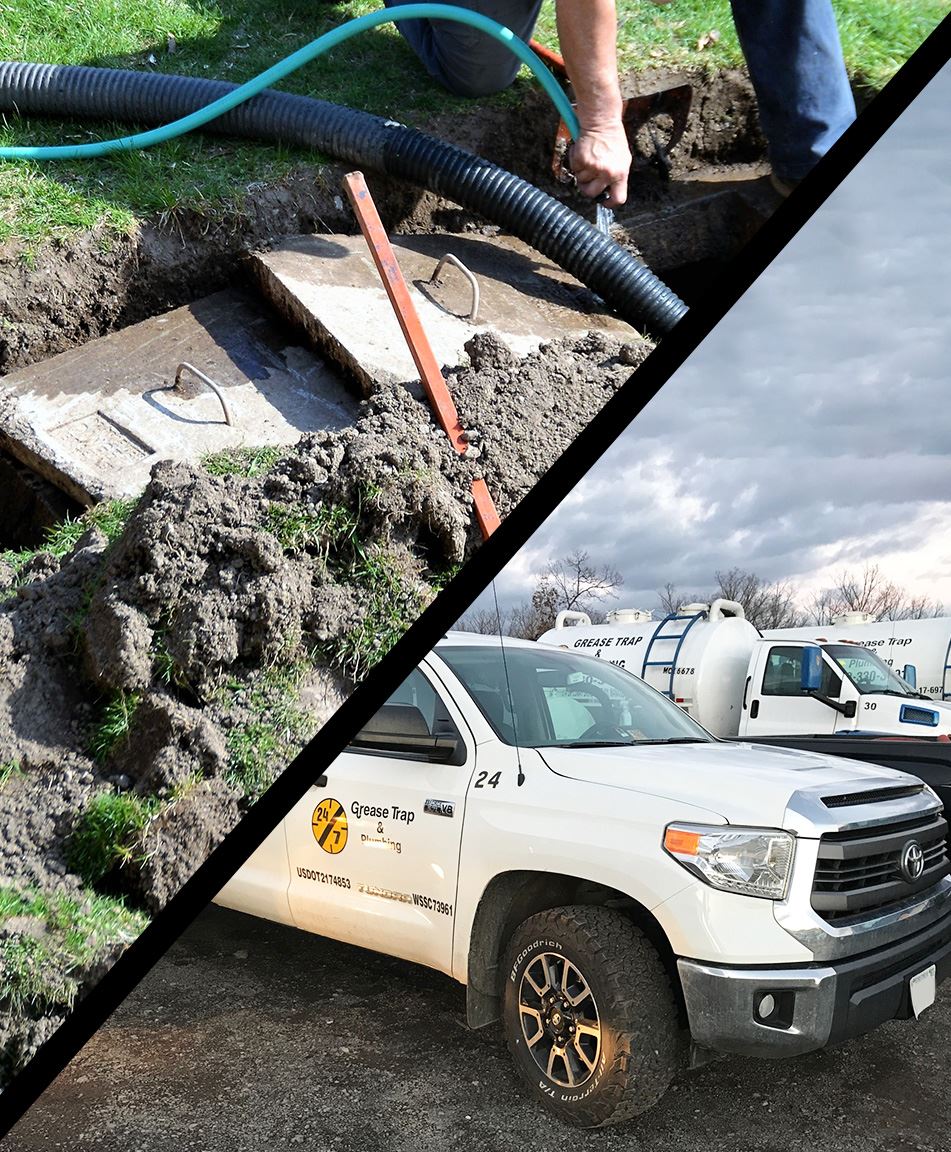 Hear From Our Happy Customers
Reviews & Testimonials
At 24/7 Grease Trap & Services, your satisfaction is our priority! See for yourself what people have to say about working with us.
"Grease Trap & Plumbing did a wonderful job."

They were prompt, they located the septic tank, and they filled the hole that they dug with no problems afterward.

- Angela T.

"The Ultimate Professional"

He was prompt, professional, explained everything he was doing and cleaned up after himself. He was the ultimate professional.

- Gregg H.

"Quick & Professional"

I was pleased to have a truck scheduled when I wanted. The driver came and did his job quickly and professionally. He was obviously an experienced worker, and he was courteous and friendly. It was nice that he had no problem with my big dog.

- Martha J.

"Reasonable & Reliable"

These people are amazing. We had a problem with our toilet overflowing and determined the septic tank was full. He showed up 10 minutes before the time he said he would arrive.

- Kevin J.

"Gained a New Loyal Customer"

The service was excellent and the cost was very reasonable.

- Eddie G.

"Prompt & Professional"

Excellent company with fantastic customer service. 24-7 Grease Trap and Plumbing responded within hours on a weekend of being notified of my septic tank emergency where my pump tank needed emptying due to pump issues.

- John B.

"Excellent Service"

Had 24/7 pump my septic and the service was excellent. They showed up on time, were professional and efficient, and got the job done. Customer service over the phone to arrange the work was also excellent. I'll go back to them in the future.

- Ric Y.

"Thank You"

We were very favorably impressed with all aspects of the experience.

- Marvin K.

"Thank you!"

They were efficient and got the job done quickly. They also offered some advice on better care for my septic system which I appreciated.

- Jim H.
Our Plumbers Are Ready to Help You
Our team includes two Master Plumbers. As an 8(a) certified business, we have extensive training and resources to offer fast solutions for a range of plumbing emergencies. Servicing the entire D.C. Metropolitan area, from Richmond to Baltimore, you can count on our team to be there when you need us, providing exceptional services to help keep your business and your household running.
Call (703) 330-3491 any time to get our team on the job.

Available 24 / 7 / 365
Make

24/7 Grease Trap & Services Your First Choice