About
24/7 Grease Trap & Services
Proudly Serving the D.C. Metro Area from Richmond to Baltimore
Whether you need commercial or residential plumbing services, you'll want to hire a professional plumber you can trust. 24/7 Grease Trap & Services in Manassas, VA, offers a full range of services for local restaurant and home owners, as well as those in the Washington Metro Area, including:
Residential Plumbing
Snow Removal
Hydro Excavation
Power Washing and Soft Washing
Storm Drain and Catch Basin Cleaning
Water Heater Services
If you're looking for reliable plumbing solutions, look no further than 24/7 Grease Trap & Services. Call our office at (703) 330-3491 today to meet our team, learn more about our specialized services, and schedule your appointment. Se habla español.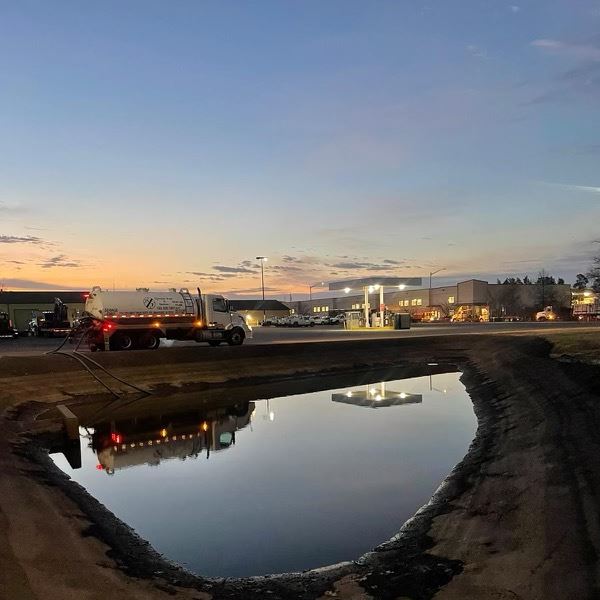 Our Manassas Park plumbing company is proud to offer our customers a wide range of plumbing services. We are equipped and trained to handle any job, no matter how big or small. We are committed to providing our customers with honest and quality service and always complete our work to the highest standards.
Some of the services we offer include:
Repiping: We can help you replace old, corroded pipes with new pipes.
Sewer line repair & replacement: If your sewer line has been damaged or clogged, we can help.
Toilet repair & replacement: We can help you repair or replace your toilet.
Fixture repair & replacement: We can help you repair or replace your faucets and other plumbing fixtures.
Hydro jetting: We can help you clean out your sewer lines using hydro jetting.
Gas line installation: We can help you install gas lines for stoves and other gas appliances.
Water heater repair & replacement: We can help you repair or replace your water heater.
Drain cleaning: We can help you clean out your drains and sewers.
Sump pump installation & repair: We can help you install or repair your sump pump.
We are proud to be a trusted Manassas plumbing company. We have an A+ rating from the Better Business Bureau and are a licensed, bonded, and insured company.
Why Choose 4/7 Grease Trap & Services?
We are a locally owned and operated company. We understand the needs of our customers and are committed to providing them with honest and quality service. We are licensed, bonded, and insured, and all of our plumbers are certified. We are proud to be a trusted Manassas plumbing company.
We Do Things Differently
As an 8(A) certified business, you can trust that we have the robust training and experience needed to better service our diverse clientele. We are a women-owned minority business that is dedicated to providing a full range of expert services to all of our local customers. We understand your needs and are available to help when you need us, 24 hours a day, 7 days a week. With our quick response time, your kitchen can open back up almost immediately, saving you money and stress.
With two Master Plumbers on staff, we understand complex plumbing issues. Since opening our doors in 2007, there is little we haven't seen and fixed. Our experts are standing by to help and will always prioritize your health and safety, as well as the safety of your customers and guests. Our solutions are also environmentally friendly, and we handle all wastewater in the right way. We do not cut corners, and we don't hurt the earth.
Why Choose 24/7 Grease Trap & Services?
What Makes Us Different
Proudly Serving the D.C. Metro Area from Richmond to Baltimore.
We Offer Emergency Services

Don't sit around and wait for a plumber. We're here for you!

Women & Minority Owned Business

We are a certified 8A business proudly serving the entire D.C. Metro area.

Around-the-Clock Help

We're here to help you whenever you need us.

Providing Service in Spanish

Our team is proud to help with Spanish services.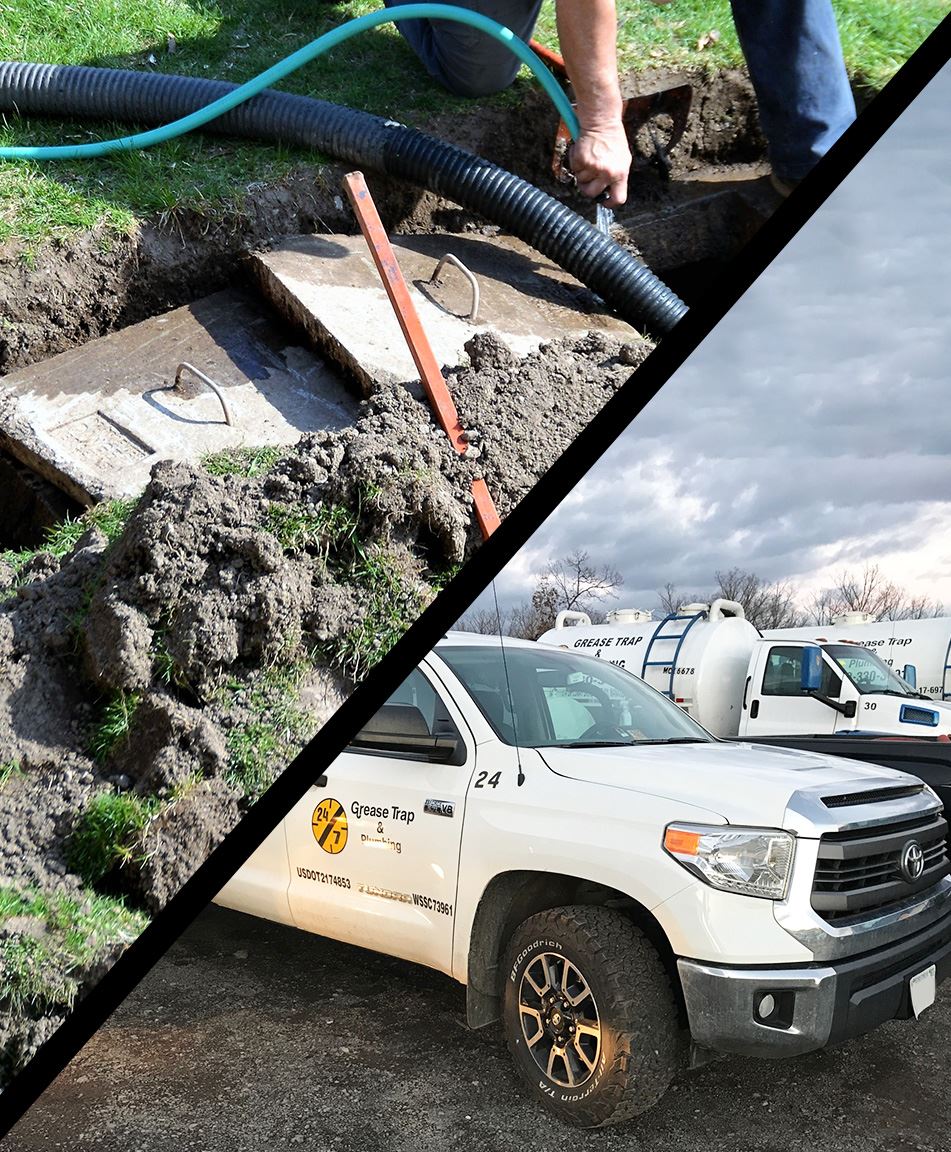 Sign Up for Preventative Maintenance to Keep Your Residential or Commercial Plumbing Running Free & Clear
You've spent thousands on the plumbing at your home or restaurant. Don't let your hard-earned money go down the drain! Sign up for a preventive maintenance package from 24/7 Grease Trap & Services. We'll schedule a regular time to clean out your grease trap, septic tank or drains.
Get started today by calling (703) 330-3491 or contacting us online to request your appointment.
Hear From Our Happy Customers
Reviews & Testimonials
At 24/7 Grease Trap & Services, your satisfaction is our priority! See for yourself what people have to say about working with us.
"The Ultimate Professional"

He was prompt, professional, explained everything he was doing and cleaned up after himself. He was the ultimate professional.

- Gregg H.

"In and Out"

Prompt response and scheduling, workers very polite, price reasonable.

- Mary J.

"Highly Recommend!"

They were great! Both tanks were overflowing and they were helpful in determining what needed to be done.

- Eve Z.

"Grease Trap & Plumbing did a wonderful job."

They were prompt, they located the septic tank, and they filled the hole that they dug with no problems afterward.

- Angela T.

"Thank you!"

They were efficient and got the job done quickly. They also offered some advice on better care for my septic system which I appreciated.

- Jim H.

"Prompt & Professional"

Excellent company with fantastic customer service. 24-7 Grease Trap and Plumbing responded within hours on a weekend of being notified of my septic tank emergency where my pump tank needed emptying due to pump issues.

- John B.

"Gained a New Loyal Customer"

The service was excellent and the cost was very reasonable.

- Eddie G.

"Super Professional"

Extremely professional, courteous, very aware, and quick. Did the job in an orderly manner.

- Peter J.

"Reasonable & Reliable"

These people are amazing. We had a problem with our toilet overflowing and determined the septic tank was full. He showed up 10 minutes before the time he said he would arrive.

- Kevin J.