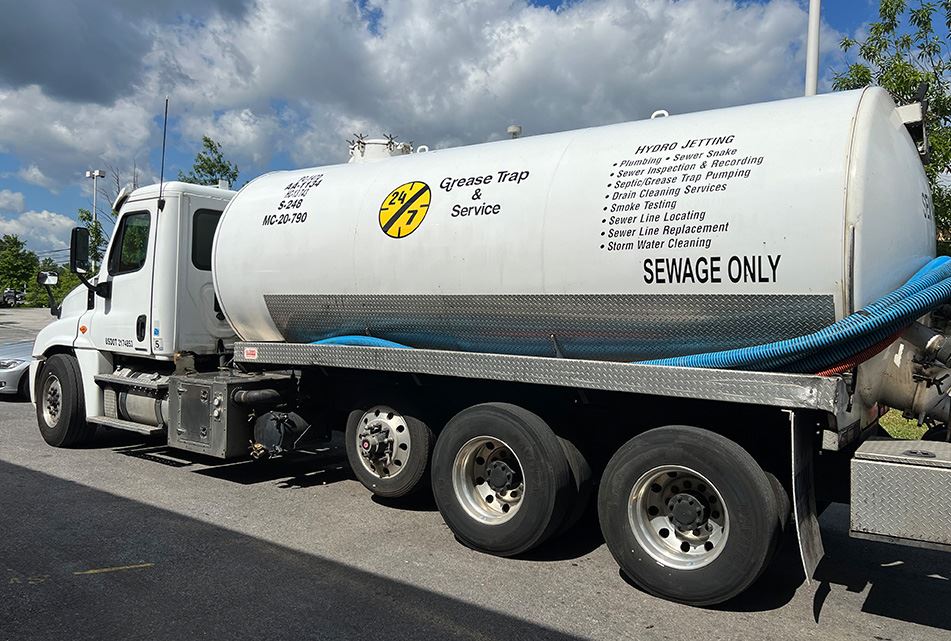 Manassas Commercial Plumbing Services
Fast Response Times to Keep Your Business Running
At 24/7 Grease Trap & Services, we are committed to providing top-quality workmanship for commercial plumbing services to customers throughout the entire D.C. Metro area – from Richmond to Baltimore. We pride ourselves on our ability to deliver prompt, reliable, and effective solutions to our customers designed to minimize downtime and protect your bottom line. Plumbing issues in commercial settings are often more complex than those for homeowners, so we are thorough in our approach and efficient in our execution.
Give us a call at (703) 330-3491 to learn more about how we can help you. Se habla español.
Commercial Plumbers Serving the D.C. Metro Area
We understand the challenges that businesses face when it comes to maintaining proper hygiene and sanitation with their plumbing systems. That's why our team has developed effective solutions to overcome these challenges and minimize the risks and downtime associated with plumbing problems. With our experienced and skilled technicians, including two Master Plumbers, you can trust that your system is in good hands.
We provide a comprehensive range of plumbing services to ensure your business keeps running smoothly, including:
Why Choose 24/7 Grease Trap & Services?
What Makes Us Different
Proudly Serving the D.C. Metro Area from Richmond to Baltimore.
We Offer Emergency Services

Don't sit around and wait for a plumber. We're here for you!

Women & Minority Owned Business

We are a certified 8A business proudly serving the entire D.C. Metro area.

Around-the-Clock Help

We're here to help you whenever you need us.

Providing Service in Spanish

Our team is proud to help with Spanish services.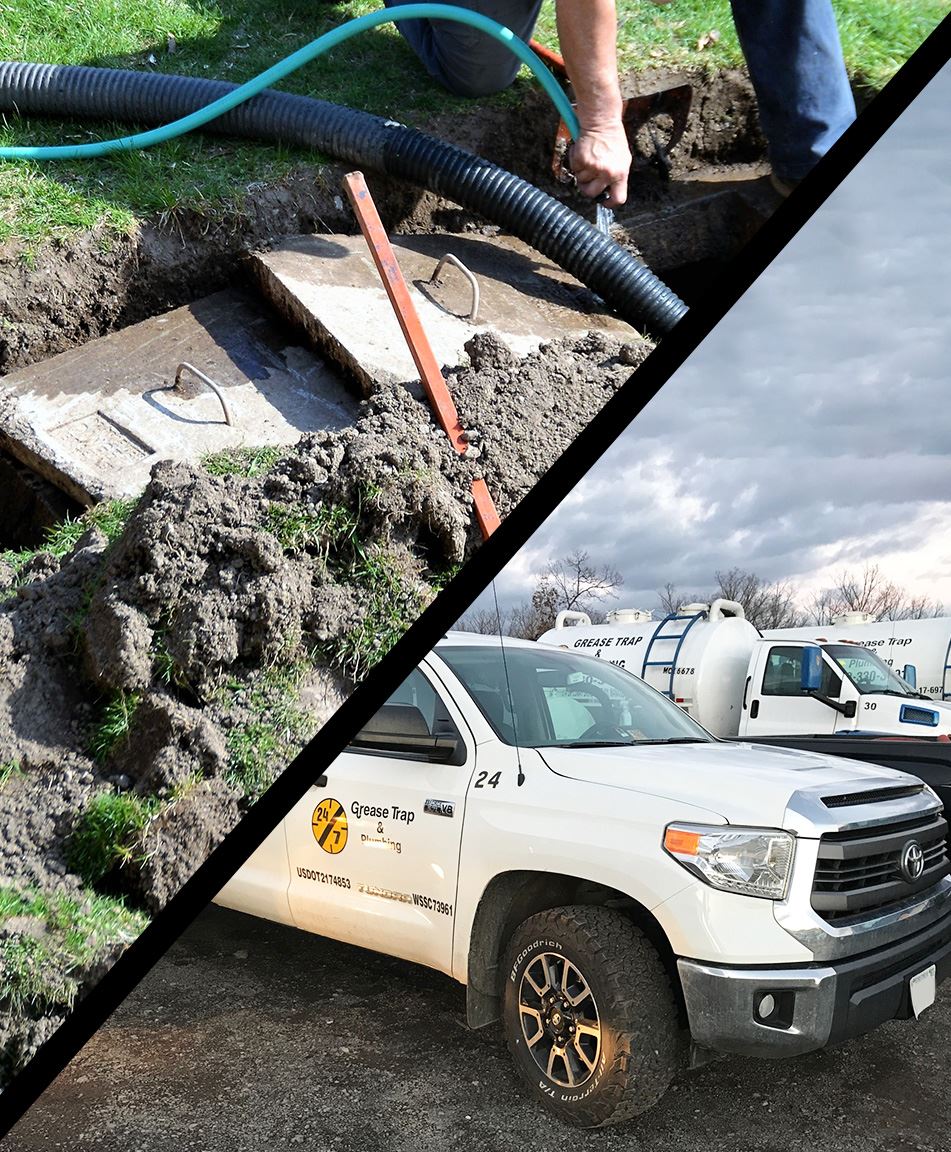 Hear From Our Happy Customers
Reviews & Testimonials
At 24/7 Grease Trap & Services, your satisfaction is our priority! See for yourself what people have to say about working with us.
"Gained a New Loyal Customer"

The service was excellent and the cost was very reasonable.

- Eddie G.

"Grease Trap & Plumbing did a wonderful job."

They were prompt, they located the septic tank, and they filled the hole that they dug with no problems afterward.

- Angela T.

"Reasonable & Reliable"

These people are amazing. We had a problem with our toilet overflowing and determined the septic tank was full. He showed up 10 minutes before the time he said he would arrive.

- Kevin J.

"Super Professional"

Extremely professional, courteous, very aware, and quick. Did the job in an orderly manner.

- Peter J.

"Above & Beyond"

The technician went above and beyond on our job since we had no idea where our septic tank was. Turns out we had two, which thanks to him we were made aware of. Great job!

- Russell B.

"Thank you!"

They were efficient and got the job done quickly. They also offered some advice on better care for my septic system which I appreciated.

- Jim H.

"Saved us!"

The only company to respond when we had an emergency with our septic system! And they called back immediately and showed up quickly. Did a great job. We've used them twice so far.

- Christel L.

"In and Out"

Prompt response and scheduling, workers very polite, price reasonable.

- Mary J.

"Highly Recommend!"

They were great! Both tanks were overflowing and they were helpful in determining what needed to be done.

- Eve Z.
Fast Response Times for Your Health & Hygiene
Our experienced technicians are available around the clock to provide prompt and efficient service whenever you need it, providing services that are essential for any business that wants to maintain a clean and healthy environment for their employees and customers. We take pride in providing reliable and high-quality services that can help your business run smoothly and safely.
Our septic pumping service ensures the proper removal of waste from your septic system, preventing blockages and backups that can cause damage and downtime. We also specialize in hydro jetting and drain cleaning, using high-pressure water to remove even the toughest clogs and buildups in your pipes.
In addition to these services, we also offer grease trap pumping and cleaning to prevent buildup and blockages caused by food waste and other materials. Our team is equipped with the latest technology to ensure fast and efficient service, minimizing downtime and disruptions to your business. In fact, most commercial kitchens we service are able to get back up and running almost immediately.
Don't let plumbing problems slow down your business. Contact 24/7 Grease Trap & Services today to learn more about how our services can help your business thrive.

Available 24 / 7 / 365
Make

24/7 Grease Trap & Services Your First Choice